The Hollister Motorcycle Rally, the Biker Rally, Independence Rally or even the Gypsy Run — whatever you chose to call it, not all motorcycle enthusiasts who show up are riding Harleys. For 2018, we know the Hollister City Council has cancelled the event but do we know whether that will stop the flow of motorcycles into Hollister during the Fourth of July holiday week?
Two Answers About Bikers Coming to Hollister
The first answer is yes — of course the number of bikers coming to Hollister will be far fewer because there is no official rally.
The second answer is no — because of the aforementioned non-Harley riders. And more specifically we are talking about the dirt bikes. They will still be coming. And many of them.
Hollister Hills State Vehicular Recreation Area
Hollister Hills SVRA has a long-standing and widely-know reputation as the best off-road riding in all of central California. Hollister Hills offers recreation for motorcyclists, 4-wheelers, picnickers, and campers in the Gabilan Mountains just an hour's drive from San Jose.
Camping facilities are also available, making Hollister Hills a favorite for riders who want to make a weekend event.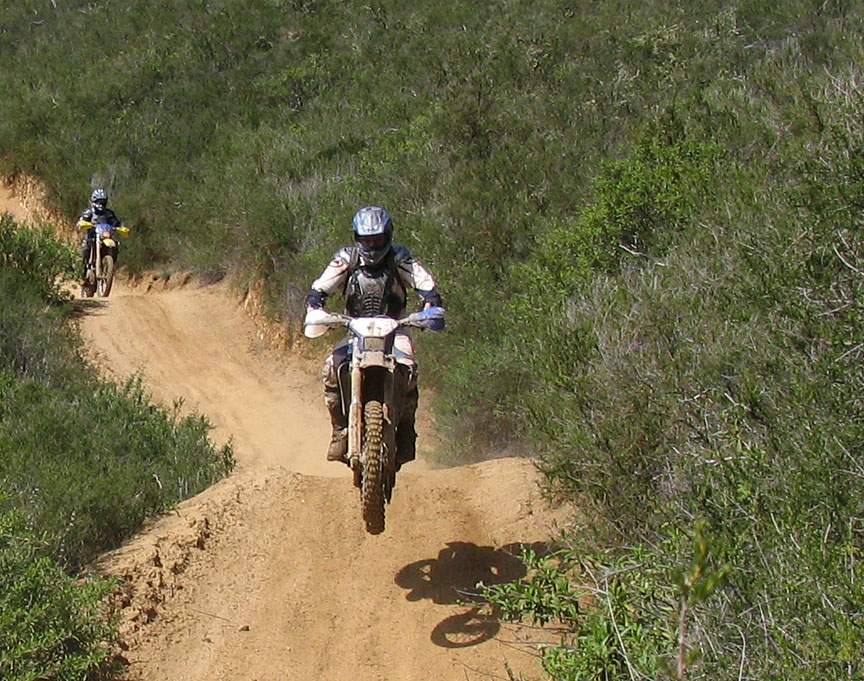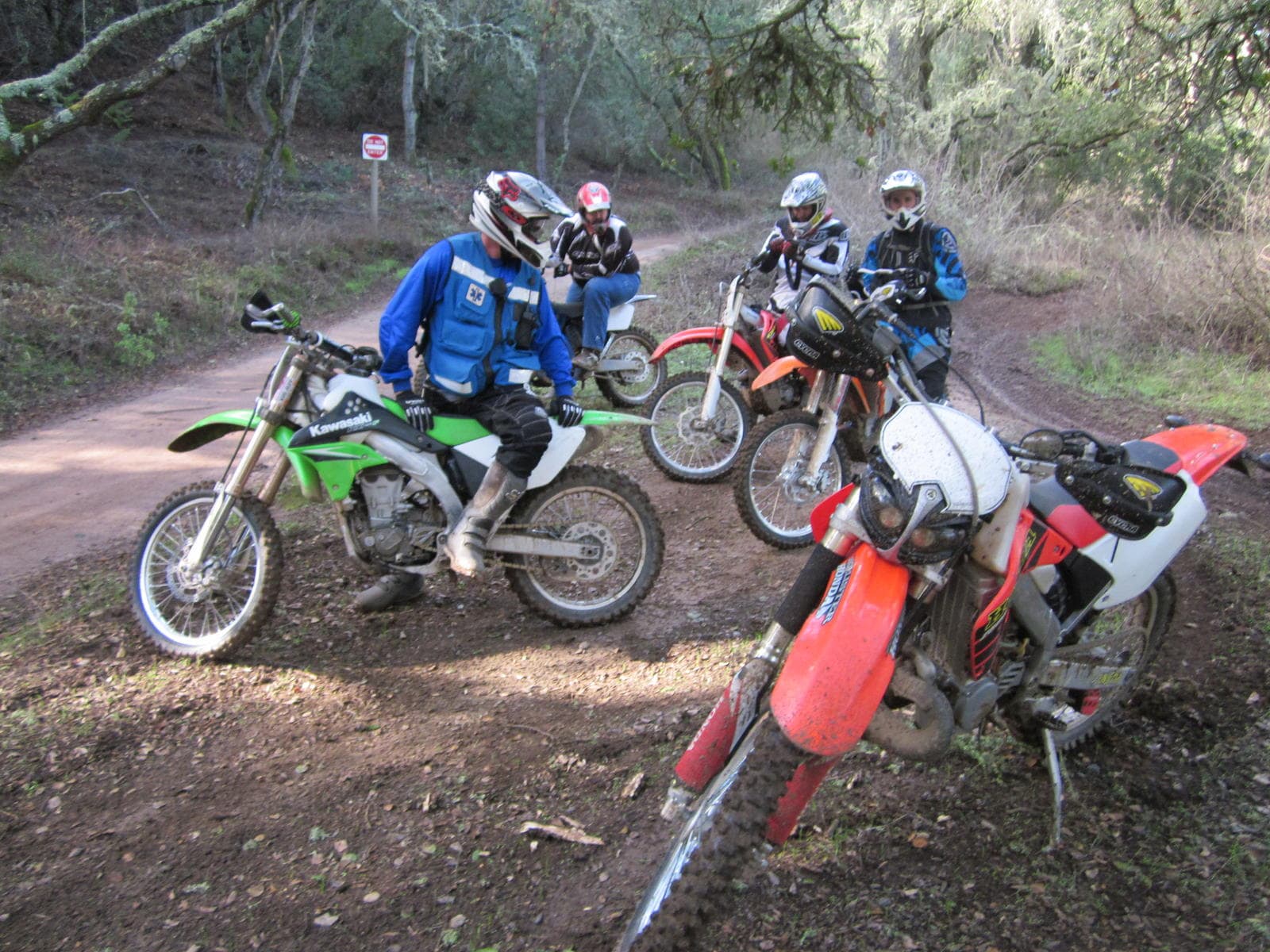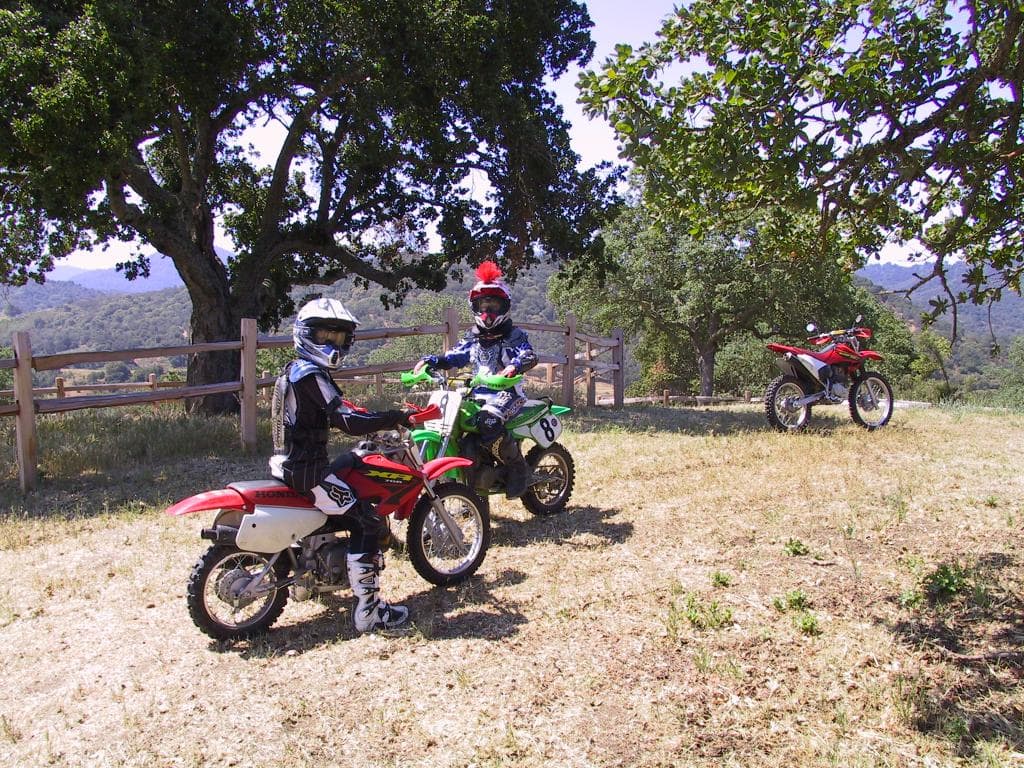 For motorcyles, the popular attractions are the Vintage Track, Main Road Motocross Track, and TT Track.
The landforms and underlying geology found at Hollister Hills State Vehicular Recreation Area embody a dynamic history of shifting tectonic plates – giant fragments of the earth's crust. The park is situated at the active continental margin, where the Pacific Plate and the North American Plate are moving slowly past each other along the San Andreas Fault.
Hollister Hills SVRA is an OHV park that is operated by the OHMVR Division of California State Parks.
Hollister Hills has Happy Riders, Happy Campers
Some of what people say about their experiences:
"Highly recommend Hollister Hills. Been going there for over 25 years, and never have a dull moment. I have both ridden for the day and camped. The trails and campgrounds have been upgraded and always brings a great experience." -Kevin J., Sunnyvale, CA
"$5 for a full day of play. Best $5 spent in a while and that's for sure! Took the FJ here and had a blast in the mini 4×4 playground. There is a separate section for dirt bikes. There are picnic tables throughout where you could set up campsites for day or overnight use. The trails are mapped (just like snowboarding). We haven't ventured down the black diamonds however the blues are pretty fun. Made it to the summit. Absolutely breathtaking view! Wish people would respect it and pick up after themselves. We enjoyed our lunch and a few beers up there before heading back down. There is air pump at the front entrance to re-air your tires for your way out. Would come again, and definitely bringing the munchkins next time!" -Grace H., San Ramon, CA
"Great time! Bring out the family and some toys to play in the dirt. If you're planning on staying later on into the day bring some firewood and gather around a pit. I believe they have camping here too. (double check though, it's been a few years since I was last there.) Overall great time." -AJ T., San Mateo, CA
Learn more about Hollister Hills: http://ohv.parks.ca.gov/?page_id=1179